A colony picker add-on for Tecan liquid handlers
Pickolo is a colony picker add on for Tecan liquid handlers
Compatible with Fluent and Evo series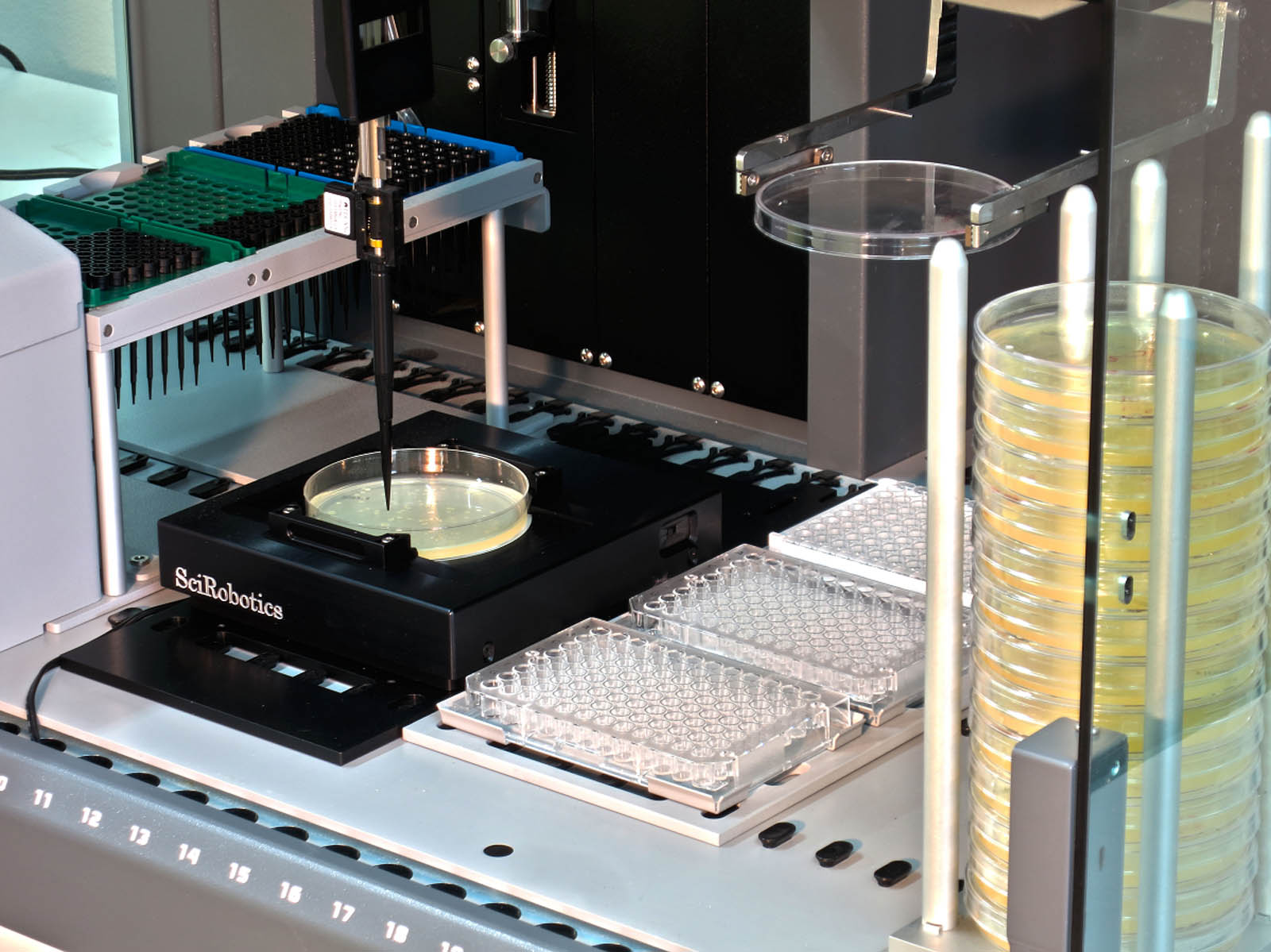 Fully automated microbial colony picking
Advanced colony picking, fully integrated with upstream and downstream workflows.
Diverse selection criteria
Many options to find, filter and sort colonies:
Size
Shape
Color
Isolation distance

Circularity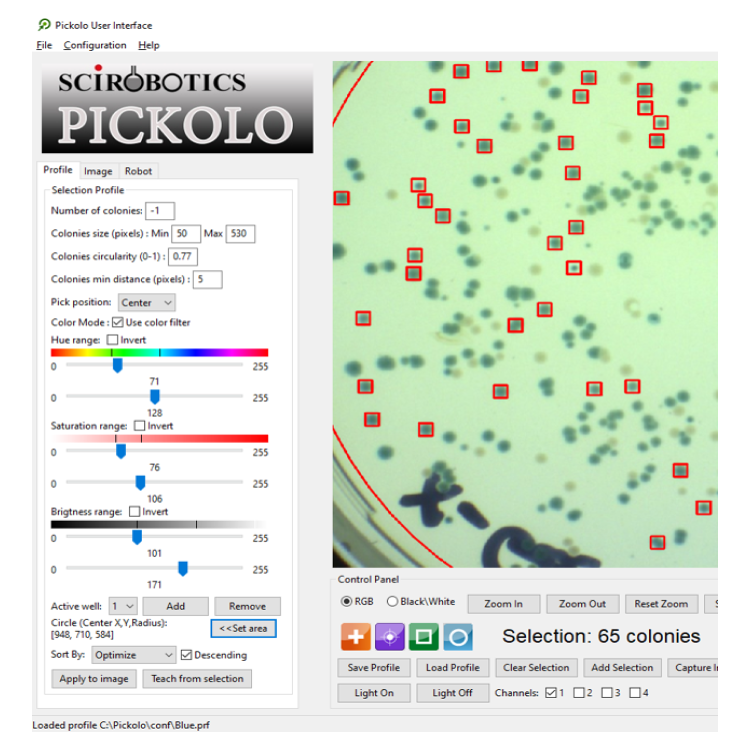 Pickolo works with agar plates of various types and layouts:
Petri dish
SBS format
multi well plates
6 well
24 well
omnitray
Flexible picking technique
Pickolo has several picking modes such as:


Scooping
Scratching
Multi hit
Pick with or without agar height detection or create your own custom picking mode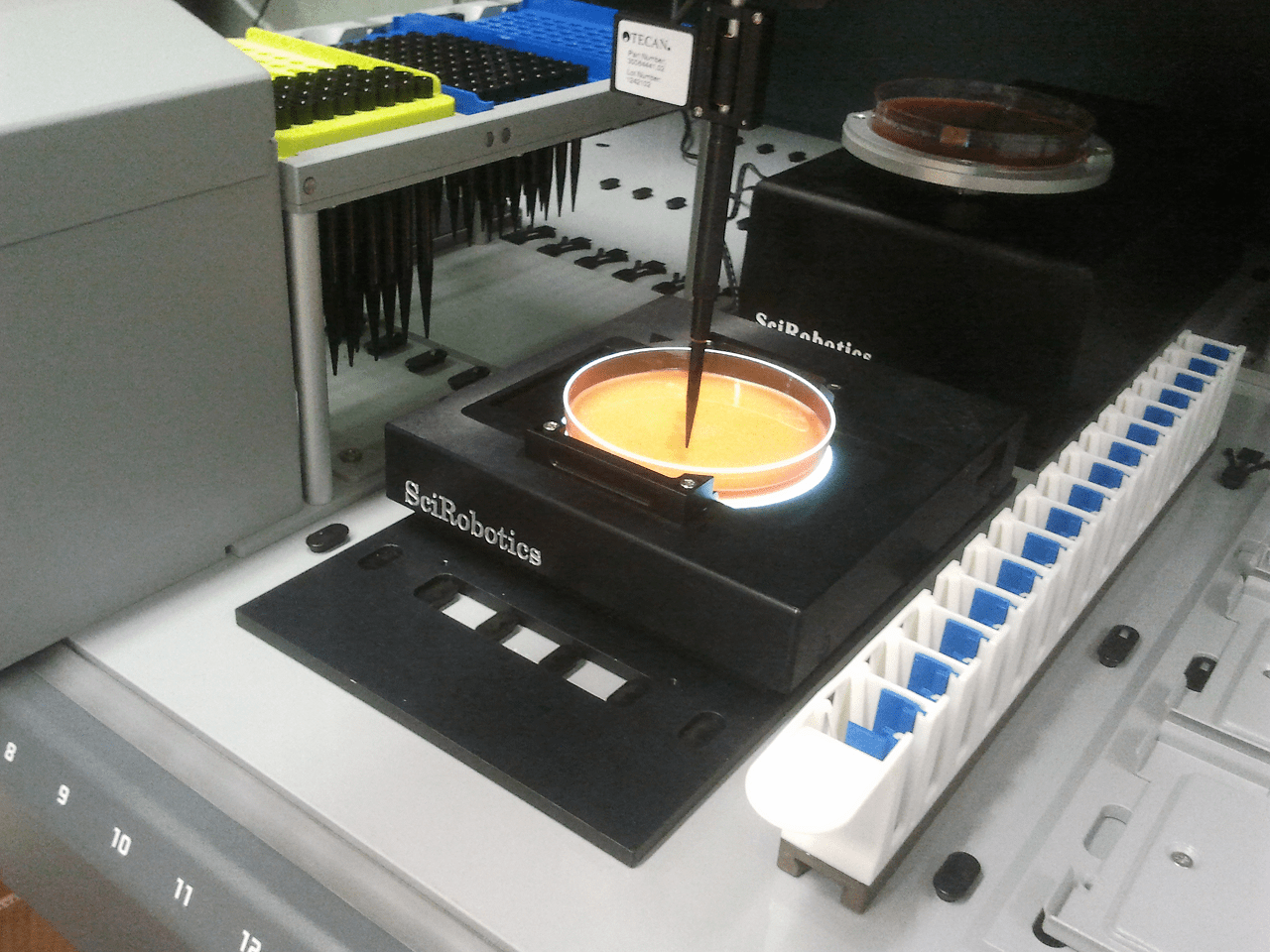 Pickolo is used successfully by hundreds of labs around the world
Pickolo is used in labs in various fields such as:
Biotech
Pharma
Food
Agriculture
Health care
Synthetic biology
Pickolo is used in microbiology labs around the world.
Keep detailed images of source plates with picked colonies marked. Each mark specified the destination well for the colony.
Handle mammalian colonies
Being integrated with a liquid handler allows Pickolo the unique advantage of being able to aspirate colonies.
Handle mammalian cell clones, stemcell colonies and hybridoma clones grown in semi solid agar.
Extend Pickolo image analysis with plugins
Pickolo image analysis can be extended with plugins to performs sophisticated tasks.
Various plugins are available and custom ones can be added. You can even write your own.
For example halo detection plugin –  measure size of halos around colonies and pick based on halo size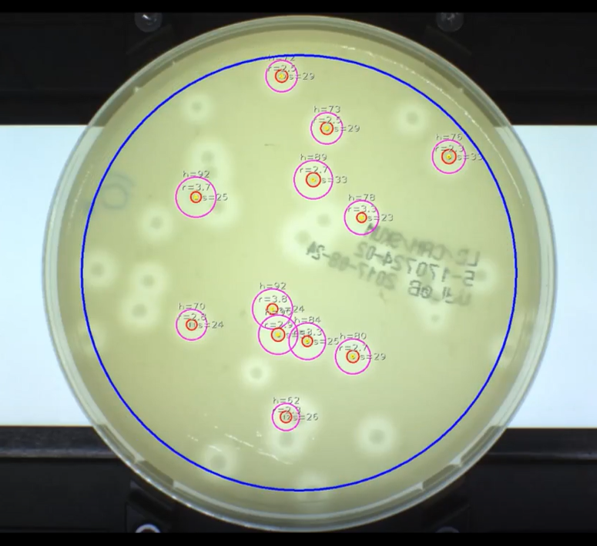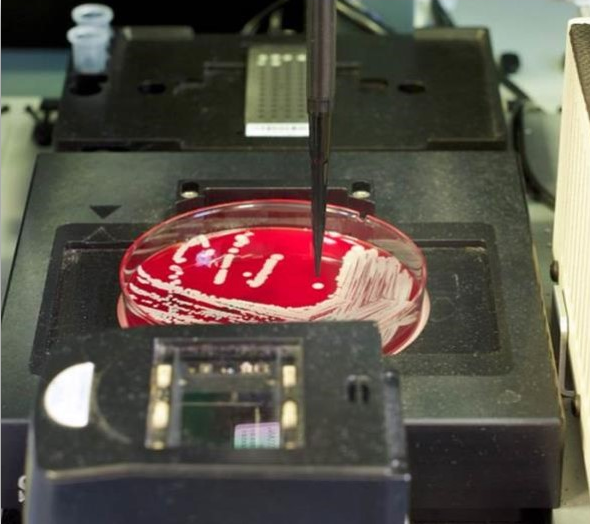 Advanced image analysis capability enable colony picking even from difficult media types such as blood / chocolate agar.
Pick up to a 1000 colonies/hour
Learn how Pickolo is being used in synthetic biology labs.
PetriPlater
Spiral plating for liquid handlers
GFPickolo
Pick colonies based on fluorescent signal